View all your shipments in one place,
using a single, powerful tool—
VelaTrack.com
Save valuable time with a clear, panoramic view of all your shipping activities. VelaTrack manages your shipments and consolidates movements from multiple carriers. It constantly monitors your shipments' status, and presents tracking data in a concise, personalized dashboard interface.
Elegant shipment tracking consolidation
After adding your Bills of Lading or Air Waybills to VelaTrack, view details on any shipment and its entire history including air, ship, rail, and truck moves from all associated carriers.
Air activity tracking
Access to over 80 airlines
Get hourly updates
Track Origin, Destination and Transit airport events
Ocean Carrier activity tracking
Access all major ocean carriers
Receive status updates twice a day
Manage ETDs, ETAs, and Transshipment schedules
All container events are provided with date and time
View Customs clearance and freight release info
Terminal activity tracking
Gather container events from 40 major U.S. terminals
Manage Last Free Days, carrier releases, government holds, and container availability
Rail activity tracking
Access all North American railroads
View most recent location and status
Manage ETAs and ramp locations for all your inland container movements
A single container
languishing on a dock somewhere
can cost you hundreds of dollars a day
Protect yourself from unnecessary, costly delays by relying on VelaTrack's automated alerts and notifications. Simply set your notification preferences (globally or on a per-shipment basis) and relax. When VelaTrack spots trouble, a red alert is sent to your cellphone, email, web browser, or all three.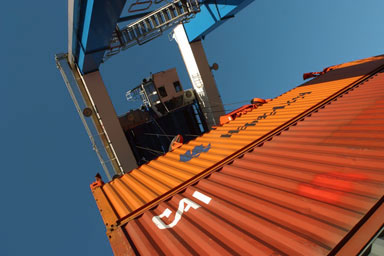 Share and share alike
VelaTrack clients can share access to their tracking data with other VelaTrack clients— perfect for customs brokers, NVOs, importer/exporters, and freight companies who need to provide their clients with active tracking.
Each of your shipments (a BL/container combination or Air Waybill) can contain customized data— such as customer name, purchase order number, house BL/ABW— you name it. You can even attach multiple time-stamped notes to a shipment; ideal for use in busy, collaborative work environments.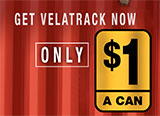 Get unrestricted, full access to VelaTrack for just $1 per container (minimums apply). That secures you complete tracking for the life of each shipment.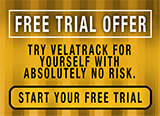 Jump-start each day
with VelaTrack data
at your fingertips
Eliminate hours spent compiling movement data from a sea of carrier websites every workday.